Featured New FAA-PMA Products
Our latest PMAs!
Approved Air Parts, Inc (AAPCO) is AirGroup America Inc's FAA-PMA development company. AAPCO works with MROs to get PMAs on their problem parts. Aerospace customers using FAA-PMA parts save substantial money and delivery time. If you are paying too much for OEM parts, or are frustrated by long OEM lead times, ask us about FAA-PMA alternatives. If we don't already have PMA, we'll work with you to develop it.
Once we obtain the PMA, our customers get deep discounts from high OEM prices, stock delivery and a dependable ongoing source of supply. Our specialty is high precision bearings, carbon seals, gears, shafts and many other simple or complex machined parts.
AAP-7044M24P01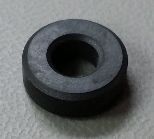 FAA-PMA P/N AAP-7044M24P01
OEM P/N 7044M24P01 carbon bearing. Used in Whittaker Turbine Clearance Control Valves. Uses 4 Per unit. Our prices and availability beat the OEM and competition, request a quote today!
AAP-362849-2
FAA-PMA P/N AAP-362849-2
OEM P/N 362849-2 starter Spur Gearshaft. Used in Air Turbine Starters, 3 Per unit.
Starters:
3505010-x
3505448-x
3505582-x
384022-x
We also hold PMA on many other parts in the same starters:
·AAP-3501156-1
·AAP-358385-1
· AAP-3500897-1
· AAP-3501171-1
·AAP-358974-1
· AAP-3502129-1
3500897-1
FAA-PMA P/N AAP-3500897-1
OEM P/N 3500897-1 (AG61523) starter bearing. Used in multiple Air Turbine Starters. Use 3 Per unit. Of course our price beats the OEM list price but also the price for the competing PMA P/N AG61523 .
3599-054 Shaft Assy, Drive
P/N AAP-3599-054
One of our MRO customers asked us to help them by getting PMA on this complex gearshaft. Not only did we save them money and assure constant availability, but we improved the structural integrity of the part for better durability.
More about AirGroup:
What Can We PMA For You?
AAPCO holds FAA-PMA Approvals for High Precision Bearings, Carbon Seals, and Complex Machined Parts. Ask us about working together. We collaborate with customers, distributors, and even other FAA-PMA companies to bring new products to market. Leverage our expertise and open up new opportunities!